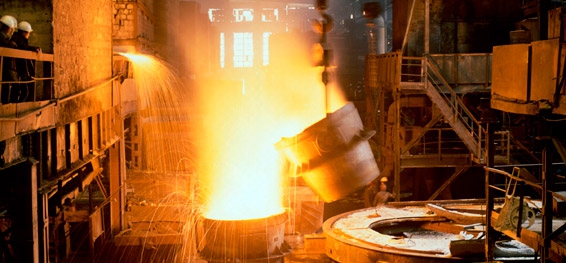 Ultrafine nanoparticle monitors
Aerasense supplies scientific instruments to monitor ultrafine nanoparticles.
Aerasense NanoTracer is a portable device and battery powered. The Nanotracer is a small lightweight monitor designed to be worn throughout a shift or for a day's measuring.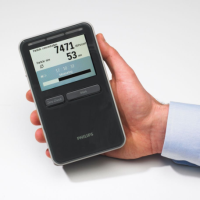 Aerasense NanoMonitor is designed for continuous measurements and may be used unattended for several months.
Trials by leading research institutions have shown the Aerasense ultrafine particle monitors to be very reliable, and convenient to use in a variety of clean air studies.
Aerasense products use unique inventions from Philips Research, where nano particles and ultrafines have been studied intensively for many years. Unlike traditional particle monitors, Aerasense specializes in measuring ultrafine particles smaller than 300 nanometers. An Aerasense monitor tells the number of particles and average particle size, from which the deposited surface area and mass can be inferred.
For more information on how Aerasense monitors can help your study, please contact Philips Aerasense directly and check out our product information.
NEWS
2013 Year of Air
To highlight problems with pollution and air quality, the EU aim to make 2013 the "Year of Air". Read more...
Aerasense customer makes headline news
Ultrafine particles were front page news in Holland on July 5 as Aerasense customers reported on a study conducted in the Dutch Province of Gelderland using the new Aerasense nanoparticle monitor. Read more...
US publishes policy principles for oversight of nanotechnology
The regulatory federal agencies of the United States have formulated a framework of policy principles concerning the regulation and oversight of application of nanotechnology and nanomaterials. Read more...
EU to regulate Ultrafines in 2013
The European Union aims to begin regulation of ultrafine particles in 2013, said Andre Zuber in a keynote speech on behalf of the European Commission at the EFCA symposium in Brussels on 27 May. Read more...
University chooses NanoTracer for health study
Real-time detection and portability are main reasons that the International Laboratory for Air Quality and Health (ILAQH) at the Queensland University of Technology (QUT) included the Aerasense NanoTracer from Philips Research in an extensive study of the effects of traffic emissions on school children in the Brisbane Metropolitan Area. Read more...
Philips NanoMonitor and PIMEX make nanoparticles visible
See how the NanoMonitor combined with the PIMEX video system helps you understand exposure to nanoparticles. Read more...
The Dutch science program Labyrint explains the benefits and risks of nanotechnology. The NanoTracer is shown to be a very valuable instrument in monitoring, assessing and controlling the risks of ultrafine and nanoparticles. Read more...
IVAM extends measurement services
IVAM, a research and consultancy institute in the field of environmental and occupational health, has extended its portfolio of measurement services. With the Philips NanoTracer they are now offering emission and exposure measurements in nanotechnology and other areas. To read their newsletter, click here (in Dutch) Read more...
De sleutel tot veiliger werken met nanotechnology
The March issue of Safety & Fashion @ Work explains how the portable Aerasense nanoparticle monitoring technology helps to create a safe nano-production environment. To read the article in pdf format, click here (in Dutch) Read more...
Contribution to healthier working environment / Bijdrage aan gezondere werkomgeving
In its Februari issue, Chemie Magazine has published an article about Philips Aerasense, explaining how the portable Aerasense technology can contribute to a healthier working environment in industrial settings. To read the article in the Februari issue, click here (in Dutch) To read the article in pdf format, click here (in Dutch) Read more...